December 5th, 2019 by Graham Attwell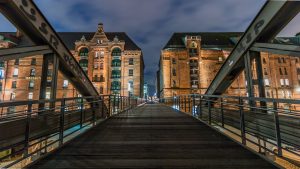 We have written before about the gender pay gap in the UK. According to the Office for National Statistics the average hourly (gross, excluding overtime) gender pay gap in the UK for all employees fell from 17.8 per cent in 2018 to 17.3 per cent in 2019. However, nee research has revealed cross-national gaps vary from as much as -5 per cent in Wigan to 32 per cent in Slough suggesting that only focusing on a national perspective might be overly simplistic.
The Centre for Cities has found that 7 of the 10 cities with the highest gender pay gap are located either in the South East or East of England. They say that "as cities in these regions tend to perform economically better than cities in the North of England, economic performance seems to influence the gender pay gap in cities. In general, cities with higher average weekly earnings (e.g. Cambridge, London, Reading, Crawley, Slough) tend to have a higher gender pay gap."
Another factor the Centre for Cities things is driving higher gender pay gaps in the south of England is the bigger difference between men and women holding a managerial position. While 5.2 of men and 3.2 per cent of women in the north east hold such a position, 8.1 per cent of managers in the south east are men while only 4.4 per cent are women (data is not available below regional level)."
Six out of the ten cities with the smallest gender pay gap are located in the North of England: Wigan, Burnley, Warrington, Sunderland, Blackburn and Middlesbrough. These cities have weaker economies and lower rates of employment
The Centre for Cities has looked at the industrial composition of the labour market in Warrington and Wigan, finding that both cities have a higher share of jobs in education, human and health activities and social work than cities with higher gender pay gaps such as Slough and Crawley.
The composition of sectors in and around cities is seen as important and since women are more likely to be employed in the public sector, for instance, as teachers, social workers and nurses, the gender pay gap tends to be lower in cities with a higher proportion of public sector jobs such as in Middlesbrough, Blackburn, Swansea and Glasgow.
Please follow and like us: